The type of books that you will want to get on your TBR list. Read and enjoy!
This is a series, a new series, shall we say. A series where I bring you the latest books that are being published by some of the major publishers in fantasy and sci-fi. Mostly I read a general mix of both. But I thought that this would be a nice move to get some news for the publishing industry. Delivered to you. The reader. I'll also add nice images along the way 🙂 I will try and cover Indie and Trad fantasy books as I can. For now, we're going to be focusing on the Trad fantasy books that are coming this year. Next week, we'll then focus on a mixture of Trad and Indie Fantasy books as well.
Please note I do suffer from visual impairment* so the text is large enough for me to read. I won't be able to get through all the publishers that publish sci-fi and fantasy, and neither can I bring every book up here. What I can do is use Netgalley and twitter and the publishers catalogue to help me out here.
Over this weekly news round, or whatever you wish to call it. I want to show the new books that are coming from the Major Publishers you can expect to see featured in this blog:
Bear in mind, that this is only a taste of what is to come. I find there's no weekly news round for Historical Fiction, and what other books will be coming in that vein. So this is an experiment. Any feedback is welcome and I'd love to improve this by all means. While the world is in lockdown, hopefully this should be able to help you. I'll start by doing this from looking at the catalogues of publishers, find their books and post them here.
Ok so without further ado….
Here's the list of books that are coming to your TBR list in the next 3 months. Let's shorten it down to a weekly basis: Starting from the 18th. You can also pre-order these books as well!
As of now, today's publishers are: Tor UK, Harper Voyager, Gollancz and Angry Robot
In the next week of news, we cover Titan Books, Orbit, Hodderscape, FairHouse Books as well as a mixture of Indie/Trad fantasy books.
Let's look at the current selection for Harper Voyager:
Harper Voyager seems to have become one of the big publishers that has listened to my wishes (I wish! xD) but I am really excited for some of the diverse fantasy we're going to be getting. There's The Burning God by RF Kaung which is Qing inspired fantasy that will be released in November. This comes as a completion to the Poppy War Triology! Harper Voyager's releases here are indications from their August/October/September releases. In order to make it easier, I'm selecting books which I think you can pick up and pre-order as you so wish. Please bear in mind these are titles that I think are good so let's hope it works!
Harper Voyager: An exciting line up of excellent books that you will want to have on your bookshelf….
The Burning God:
Release Date: 17th November
Links for pre-order:
Amazon (UK version)
The Shadow in the Glass by JJA Harwood (Cover reveal)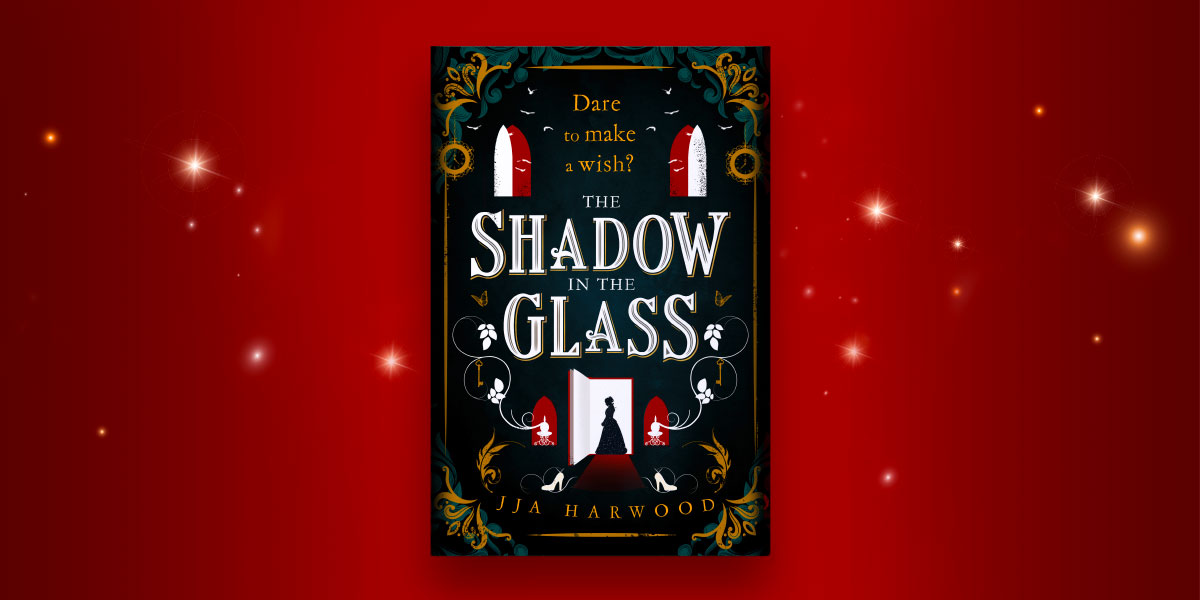 Notes from Small Planets: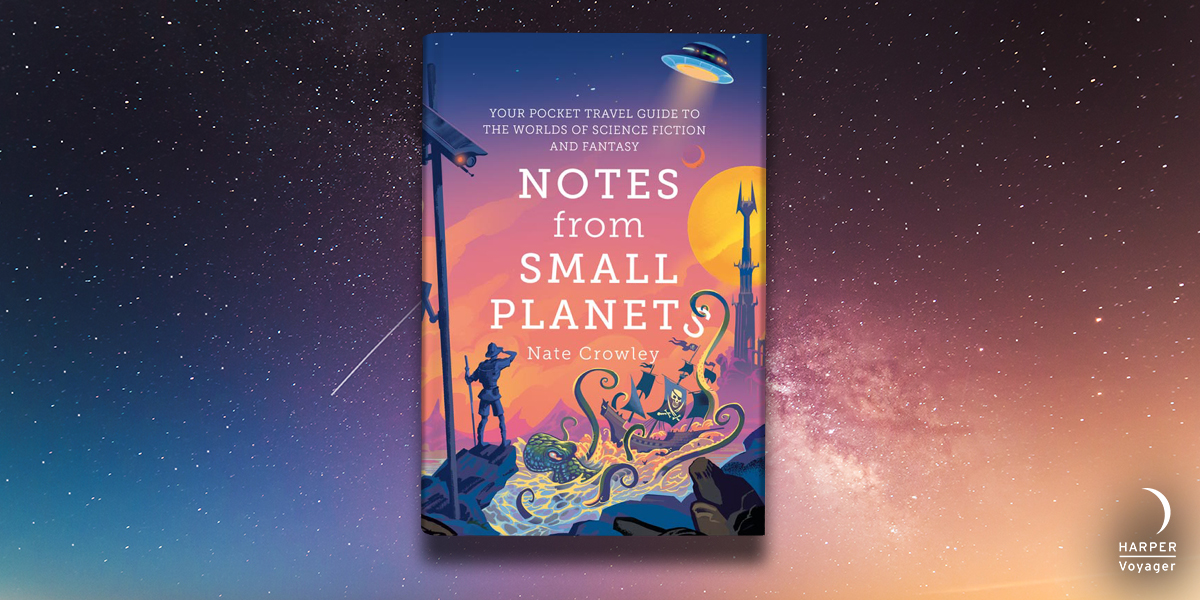 War Lord: The Last Kingdom (Series 13) by Benard Cornwell
Release date: 15th October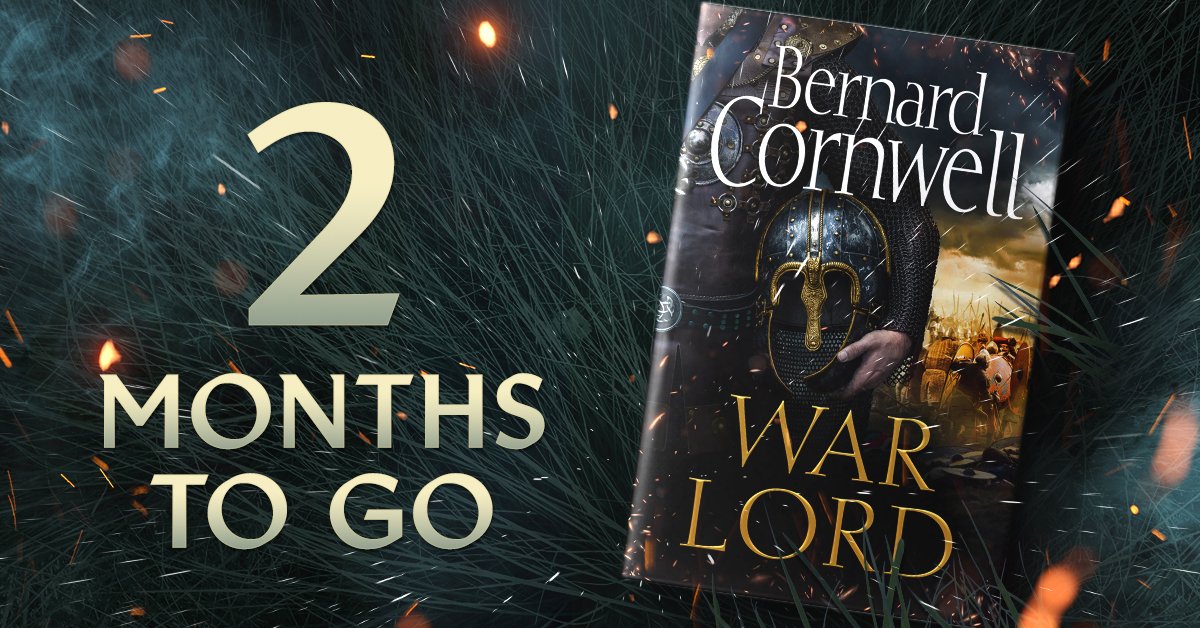 The Stone Knife (The Songs of the Drowned, Book 1) by Anna Stephens
Release Date: 26th November
Tor UK:
Tor UK has begun to really push the boundaries of fantasy. They have some of my favorite books and they're just awesome people!
The Name of All Things by Jenn Lyons (A Chorus of Dragons #2)
A Memory of Souls by Jenn Lyons (A Chorus of Dragons #3)
Release Date: 3rd September
The Doors of Eden:
Release Date: 20th August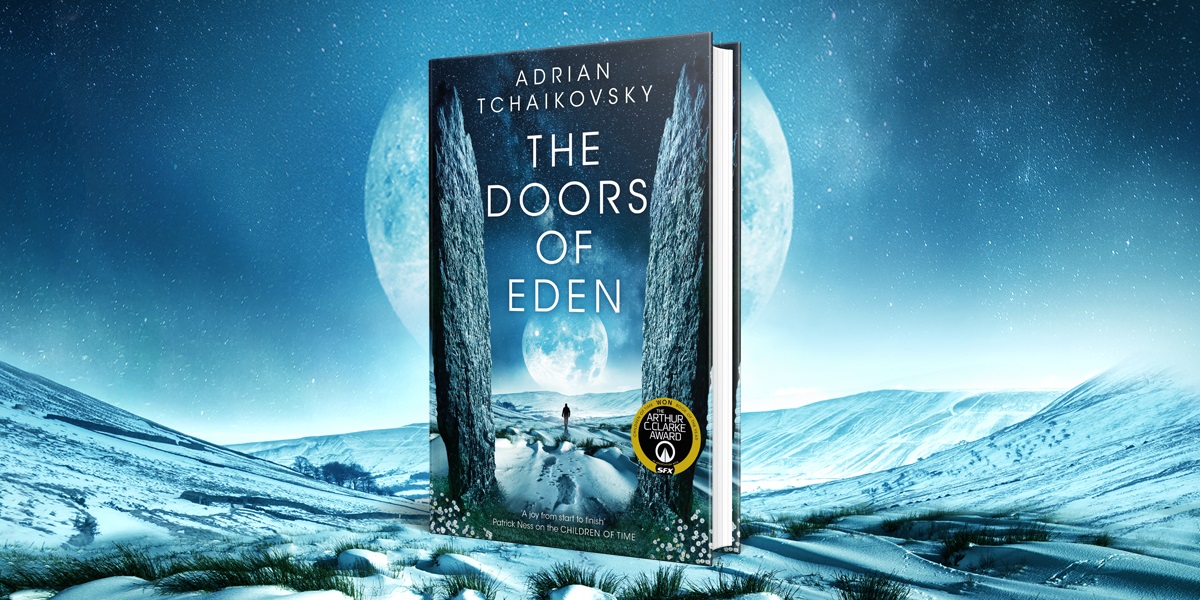 Announcement from Tor UK:
Tor UK has recently acquired two new amazing books from Hugo-Award winning author, Arkady Martine, which I hope we will soon see a release date. The description from Tor UK's twitter account goes: The first one is Prescribed Burn, set in a near future where water is more precious than gold. This looks really exciting and water is an important resource of the 21st century. I can't wait to see what comes here!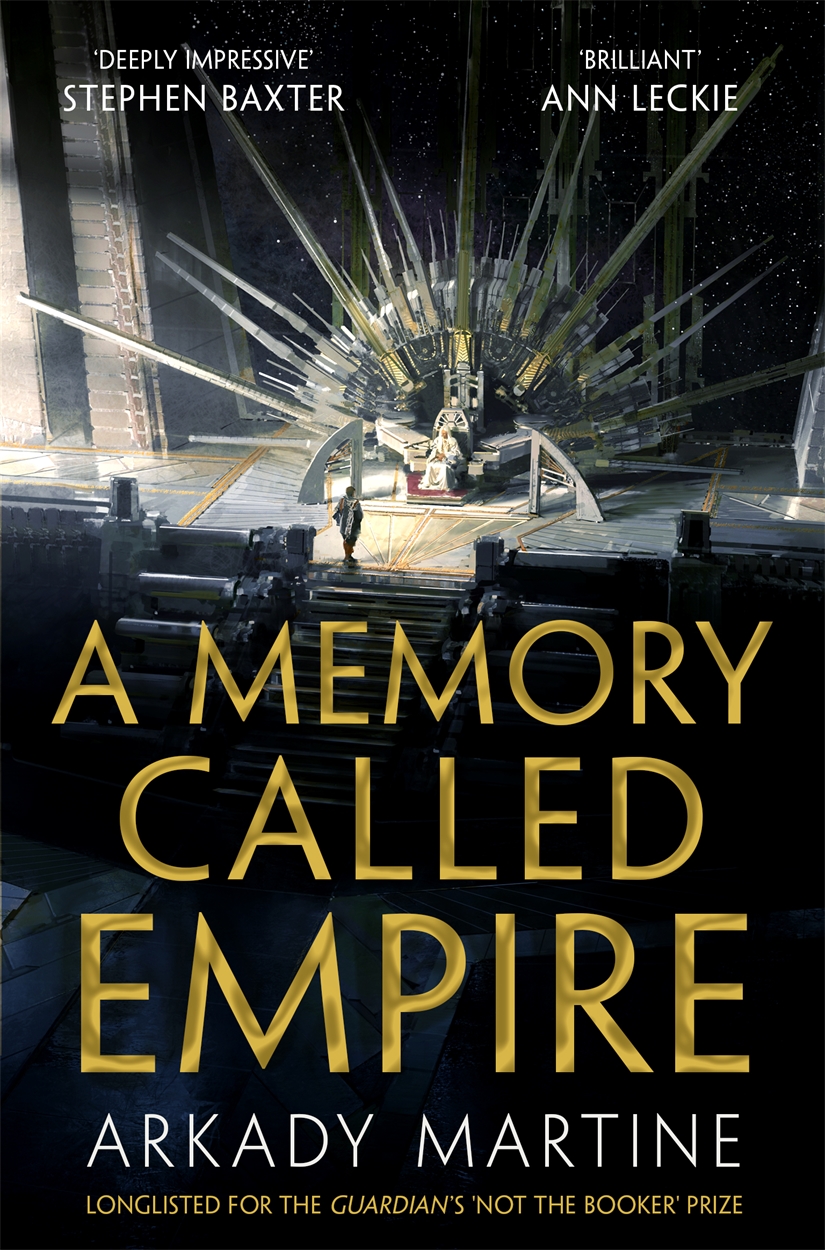 Gollancz: Ambitious, ever-changing, and adaptive. These upcoming books by extraordinary authors should keep you up all night!
On Gollancz's side, they really seem to be producing books of extraordinary quality. The Master of Grimdark himself, Lord Joe Ambercrombie is making a fantastic debut with his sequel: The Trouble with Peace! That's not to meantion the fact that there's some REALLY interesting content that's coming out with Gollancz. Really interesting content! Have a look!
The Trouble With Peace
Release Date: 15th September
Preorder for an exclusive Waterstones Edition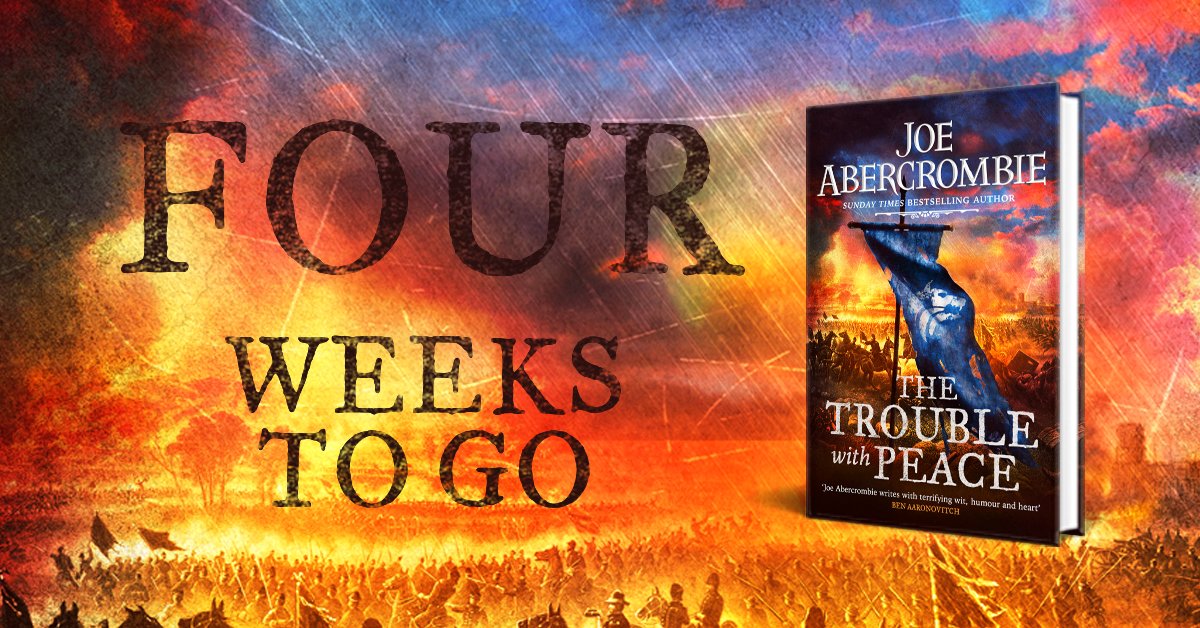 The Left-Handed Booksellers of London by
Garth Nix
Release Date: 22nd September 2020
The Tower of Fools by Andrzej Sapkowski
Release Date: 27th October
A Fool's Hope (Book 2) by Mike Shackle
Release Date: 3rd December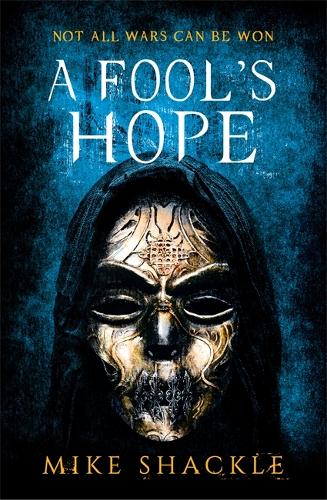 The Coming of the Dark (Immortal's Blood #2) by Chris Humphreys
Release Date: 17th September
Rhythm of War by Brandon Sanderson
Release Date: 17th November
Angry Robot:
Angry Robot have been proving themselves stunning competitors when it comes to the fantasy and sci-fi publishing landscape. They are one of my favorite publishers when it comes to getting great books.
Captain Moxley and the Embers of the Empire by Dan Hanks
Release Date: 8th September
The Rush's Edge by Ginger Smith
Release Date: 10th November
Triumff by Dan Abnett (Re-issued)
Release Date: Currently in Re-issuing but you can order here at Waterstones
Alright, and I think we will call it a end here! I had to do endless digging and try and find out which books are suitable. These are all excellent titles that you really should get and I do reccomend Dan Hank's book. Really good. I do wish I could get an ARC of the Stone Knife. My blog is all about diverse fantasy (Want a book in Song China? I have it. Want a book in Medieval Morroco? I have it. Medieval Japan? Ancient Egypt? I have it.)
Let me know what you want to see in this series! I just thought it'd be a nice touch to see what major fantasy books are being sold and yes it does include some HF, and yes, I won't get every detail correct but I'm trying! See you next week where we continue this series!