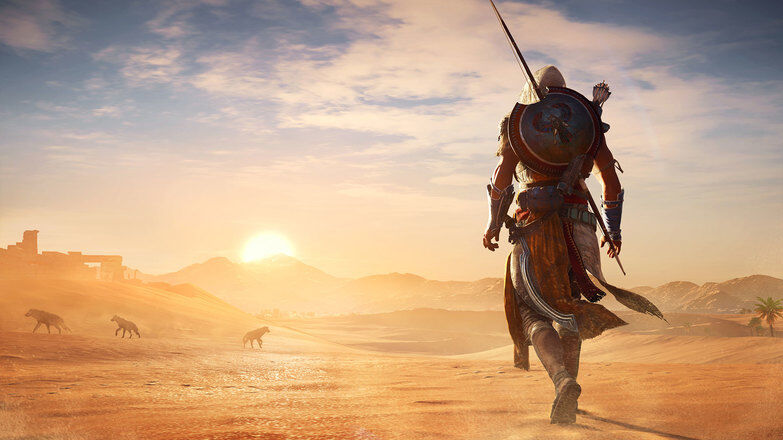 Buy this game.
Seriously.
BUY IT NOW!
All jokes aside, I'm listening to the magnificent soundtrack of this wonderful game. Ashraf and his team, Abubaker Salim for his wonderful performance as Bayek, and all the voice actors did an outstanding job.
This game revolutionized the franchise in such a way that Odyessy follows its legacy.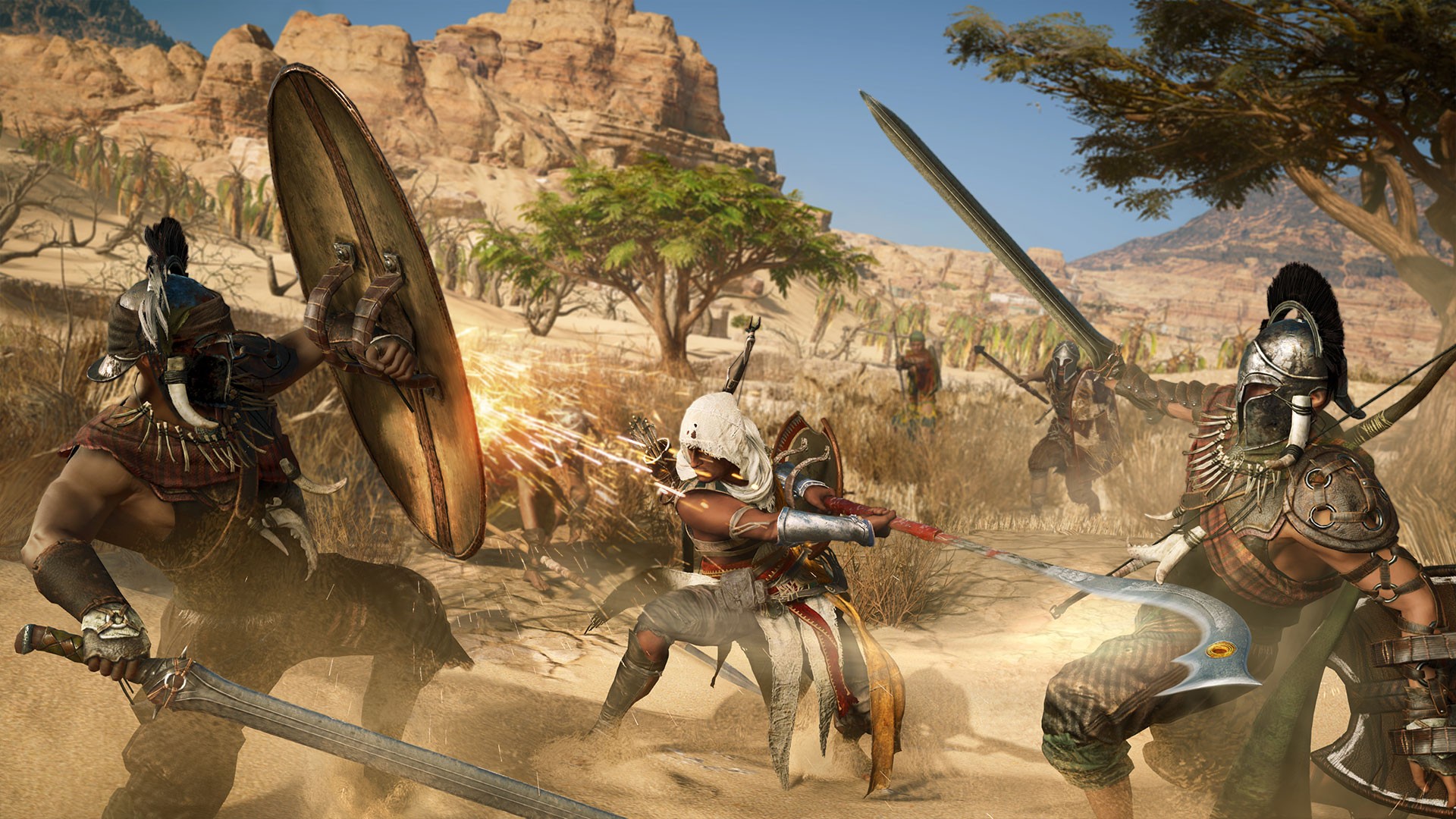 This game makes you feel as if you're in Ancient Egypt. The missions are well crafted, the stories are exceptionally well written, putting you in a time phrase that makes you feel with wonder. You are left in a sense of wonder. What is not to like? Tombs? Pyramids? Exploring? If you want your Indiana Jones-style adventure this is the game. Let's not forget the Ancient Egyptians were tomb raiders/archaeologists themselves. The research for this game is incredible. You do get to feel why the Egyptians despised their Greek overlords. You also get a sense of how the Greek Nobility and the Order of Ancients utilized their power to wreak havoc in Egypt.
Get the Gold Edition on a discounted sale. I'd say this because of its better that way. Then play Curse of the Pharoahs. This is where Bayek's story truly shines the most. Its four years after the initial event, but I am so flabbergasted and I am so respectful that the Ubisoft team took the time to recreate the Ancient Egyptian afterlife. Sure, there's been a debate about whether this belongs or not, but remove that for a second. You're actually taking time to see how the afterlife for the Ancient Egyptians existed. I used to be oh no Ancient Egypt is overdone, but this game is more than that. I'll give you an example. A couple of months before the release of the Curse of Pharoah, I had written a story about purple dew and souls of ka flying around. Then this DLC released and if you go through Tutankhamen's afterlife, the Lord of the Duat, it's exactly like this. I hadn't seen many images about it. And I appreciate that it would not have been easy to make when you actually go in-depth into Egyptian Mythology. That said I would have had Akenhaten's map in place of Aaru's map because Aaru contained a lot of palaces and temples as well and I would have wanted the maps to be a lot bigger. I do wish we got to meet Ra and more Egyptian Gods in the form of the Isu, as Kassandra does in the Fate of Altantis DLC.
The story is great, through I felt Aya was under-used in this story. A separate story expansion on her would have been nice and we would get to see more of her motivations. I do feel that Bayek's story is unfinished and if Ubisoft did ever decide to go back to this game, it would be nice if we got something from there. But I also wished a story mode had been introduced for this game. I love the pictures, and I dislike this period because it is overdone. I do ask Ubisoft that they create a game around Ramesses and the Hittites. This was the time when Egypt's power was slowly beginning to decline. That would be epic and you could see the Battle of Kadesh itself.
Just look at my review, and ignore the Assassin stuff for a second, this is THE BEST GAME YOU EVER WILL GET ON ANCIENT EGYPT! I WANT MORE GAMES LIKE THIS THAT TREAT ANCIENT EGYPT WITH SO MUCH RESPECT! AWESOME!
Buy it on a sale, but GET THE GOLD EDITION.